Since 1950 California Welding Supply has been serving the area with four stores conveniently located in Stockton, Lodi, Manteca, and Tracy. We are a family owned business that takes pride in providing superior service to our community.
We have the largest welding supply inventory in the area, an on-site fill plant at our Stockton facility, an authorized service and repair department for Lincoln Electric and a variety of rentals to complete your jobs, Including: Torches, Welders, Gas Cylinders, Plasma Machines and Generators.
Our knowledgeable sales staff is ready to assist you in being more productive with lower operating cost. Our sales department specializes in solutions for your projects.
Gas Plant
We fill argon, nitrogen, oxygen, HGX, carbon dioxide, and helium at Stockton facility. We can make many custom mixes to suit most customers needs.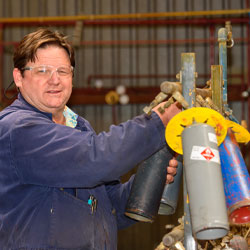 Acetylene Plant
We fill and make our own acetylene in our Stockton facility. The plant manager is Bill Owens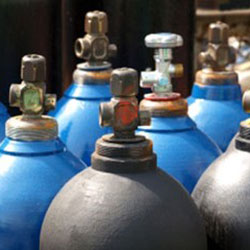 Cylinder Hydrotesting and Acetylene Tank Requalification
We do hydrotesting on high pressure gas cylinders as well as acetylene tank requalification here in house at our Stockton Facility.