Certified Repair Technicians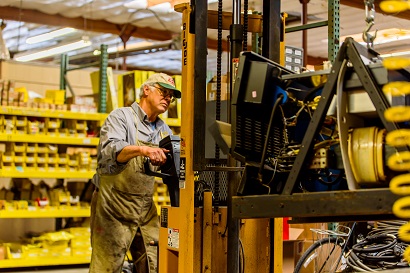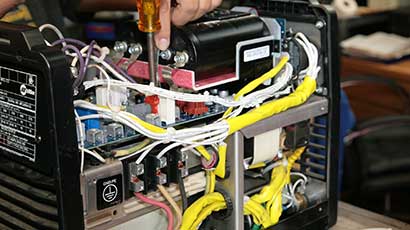 We take pride in our work. That is why we strive to establish a long lasting relationship by providing you with a thorough and correct service. Our technicians have the expertise and experience to provide you with reliable solutions. We are an authorized repair center for Lincoln Electric, Thermal Dynamics, and Tweco.
Logging machine by serial number– Tracking by serial numbers ensures that machines will maintain service priority in the order received.
Interior Cleaning– Over time, dust and dirt builds up on the interior of a machine causing heat buildup and parts failure. Our Technicians clean the interior of each unit with compressed air, taking extra caution with inverters, which require more careful cleaning.
Making necessary repairs– Our experienced technicians use proper procedures and quality parts to repair the machine.
Testing– After completing all necessary repairs, machines are load bank tested, weld tested, or cut tested, depending on type of machine to make sure it is operating according to factory specifications.