Lincoln Electric is an American multinational and a global manufacturer of welding products, arc welding equipment, welding consumables, plasma and oxy-fuel cutting equipment and robotic welding systems.
Esab is the world's largest producer of standard welding equipment, consumables, and automation equipment, as well as cutting machines and systems.
The Harris Products Group is a world leader in metal working products used in the brazing, soldering, welding, cutting and gas distribution industries.
Weldcote Metals is a wholesaler of welding supplies selling only to welding distributors throughout the United States and various parts of the world. Our product line consists of a wide range of production alloys and welding accessories.
At Broco, Inc. and Rankin Industries we are committed to engineering and manufacturing superior products that deliver quality performance, and listening to our clients and users by providing professional customer service.
For more than 90 years, Stoody® has been producing hardfacing alloys and over the years, its arc welding products have revolutionized the welding.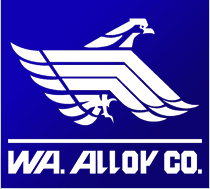 Washington Alloy Company has been providing distributors with the highest quality welding consumables, filler metals and accessories for more than 30 years.
With a vast service and product range in the areas of welding, brazing and coating technologies, we have the solutions for all wear and fusion problems. Your business will become STRONGER with Castolin Eutectic.
With over 2.000 products, Böhler Welding offers a worldwide unique portfolio for joint welding, which covers all conventional arc welding processes. Please find detailed product information sorted by welding process/product type in the following categories.
Weldmark has partnered with many of the industry's best manufacturers to source product that must be manufactured to Weldmark's quality specifications delivering outstanding value, immediate availability and exceptional performance.